SIP3 Presence at FOSDEM 2019
On 2-3rd of February SIP3 took part in one of the biggest open source conferences in Europe – FOSDEM.
What is FOSDEM?
FOSDEM is a free event for software developers to meet, share ideas and collaborate. Every year, thousands of developers of free and open source software from all over the world gather at the event in Brussels.
Oleg Agafonov, CTO and co-founder of SIP3, talked about "VoIP troubleshooting and monitoring with SIP3" in front the audience of FOSDEM's Real-time Communications (RTC) room. He has more than ten years of experience as a solution architect in the telecommunications industry, designing distributed systems. Over the last six years, he has been working for various telecom companies.
About the project
SIP3, also known as TAPIR, is an open source project, started in 2016, with one goal in mind – making monitoring and analytics of VoIP and RTC traffic easier for customer support engineers.
Even though the platform has been around for quite awhile, FOSDEM happened to be its first public presentation. The company chosen to engage with the open source community at the event and give a public update on what the team has been recently working on, and what is coming up in their roadmap. Some of the latest product features were showcased in a live demo session in which everyone was invited to participate in. Registration for the free demo are still available here.
VoIP troubleshooting and monitoring with SIP3
During his presentation Oleg described the "scary story JAWS 3261", of a VoIP service provider company whose traffic was reaching 20 000 SIP messages per second.
The company's main engineers, who originally designed their own VoIP system, were mostly spending their time on customer support requests related to failed calls. On the top of that, most of the customers weren't able to specify the exact time at which their call failed.
The engineers eventually ended up storing TCP dumps, rotating them by size and time, trying to find the SIP session in question and correlate it with the failed call. Tedious process, that was consuming lots of the company's engineering and financial resources.
While trying to find a way out of this situation, the company got in touch with the SIP3 team. They had one simple requirement – "releasing poor engineers and making the support team responsible for troubleshooting".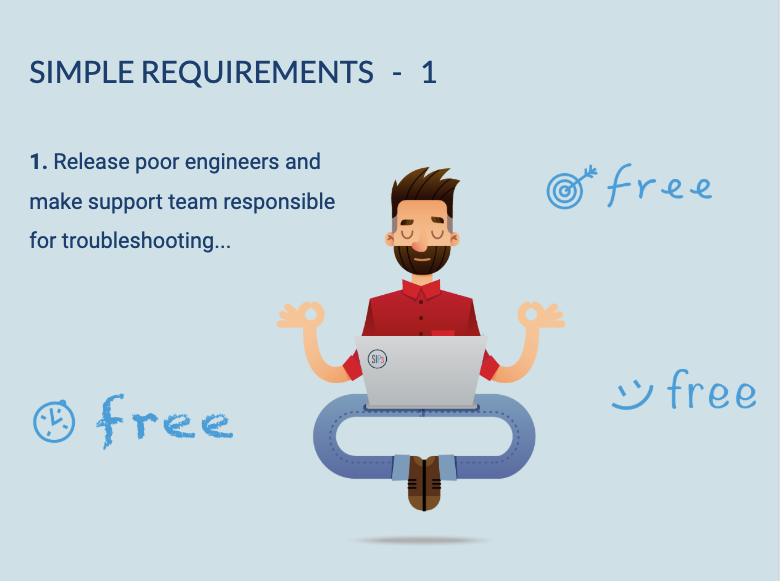 The SIP3 team researched the possible solutions to that in the open source space and find out three possible (back in 2016) alternatives. However, the company had a small budget, and none of the alternatives was fitting that.
Eager to help their customer, the team had no other choice but designing their own solution – TAPIR. The newly created platform helped the customer take back control over their business, without sacrificing time and resources. Yet, the problems for SIP3 team just started. The solution was tailored to a specific customer need and thus wasn't flexible enough to meet the needs of the emerging telecom market.
TAPIR was based on many open sources frameworks and libraries for capturing, processing and storing data. As a pay back to the open source community, the SIP3 team pushed TAPIR to Github and started waiting for glory amongst the community. In the next two years the project didn't really pick lots of interest, and gathered just about 36 starts.
That didn't bring down the young engineers. They kept working hard, fixing bugs, introducing new features and gathering feedback from the field. That is how they came up with new set of requirements for their product, which can be simply summarized as follows: "release poor support team and make computers responsible for monitoring to prevent troubleshooting".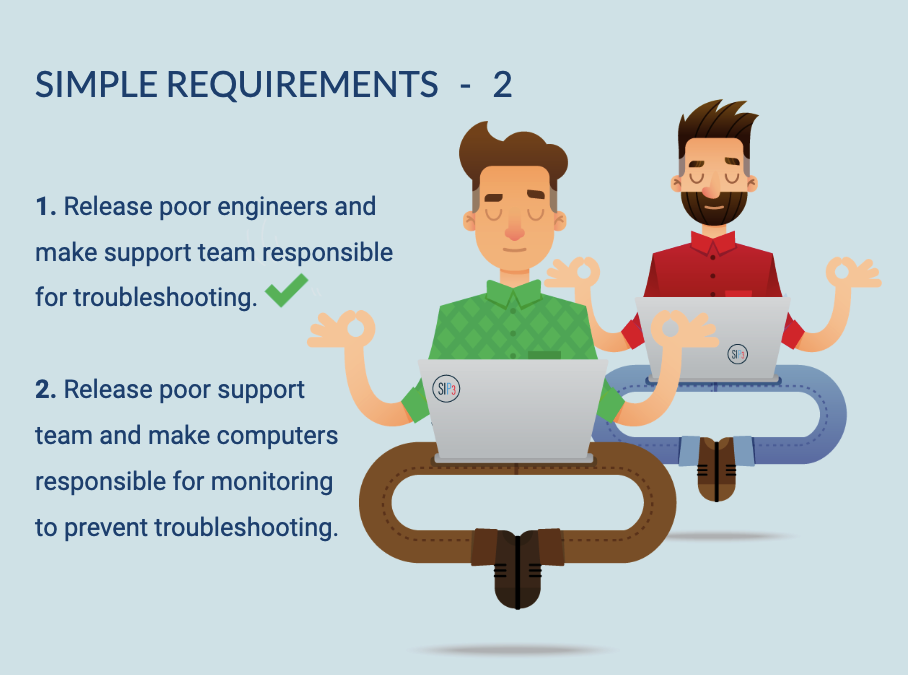 Soon after, SIP3 was born – a new improved version of TAPIR, with boosted performance, more flexible, quick and scalable. And here is what was hiding behind the curtain: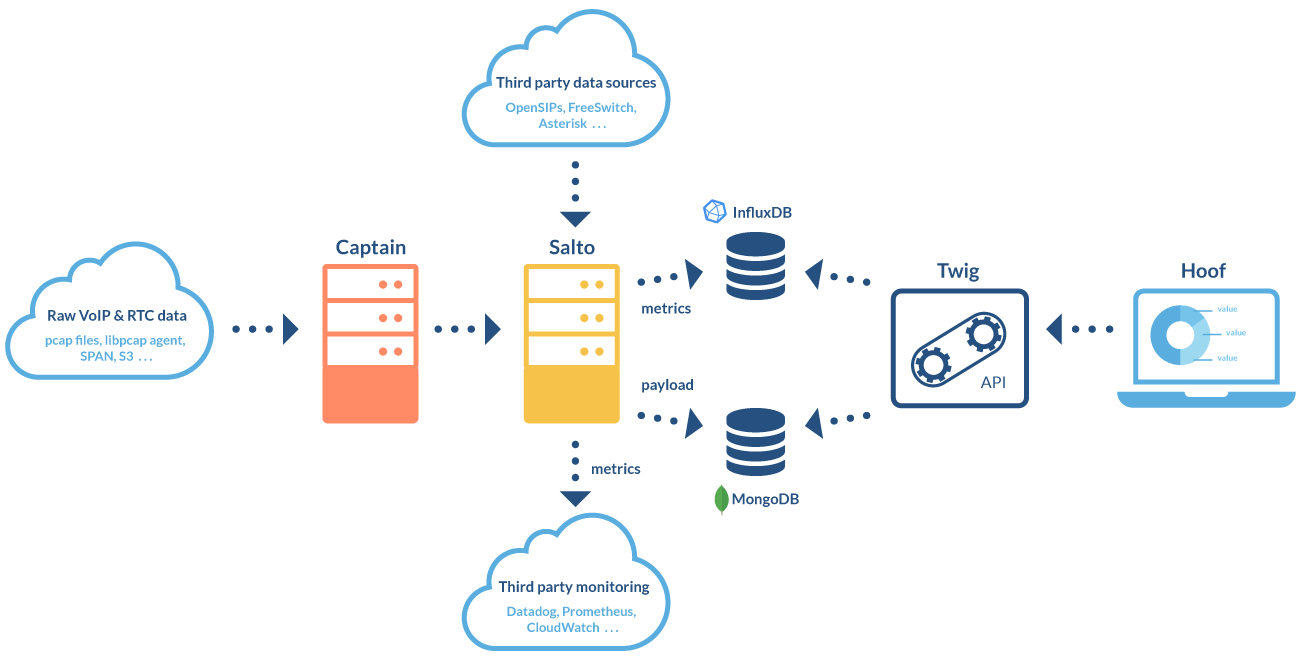 SIP3 has four components: Captain, Salto, Twig and Hoof. Detailed information about these can be found here.
All the efforts of the team were finally showing results. Businesses started knocking on the door: from mobile operators to CPaaS providers.
One of them, Telestax, had their product installed on Amazon instances in three different geographical regions. They had an infrastructure as a code and by the time the company got interested in SIP3, they already had Datadog integrated with their system. Telestax was looking for a solution that can provide them with additional metrics about their service. The SIP3 team came up with the idea to integrate SIP3 with Datadog using an open sourced framework called Micrometer.
Later on, Oleg updated the audience on the short term product roadmap. Here is what is upcoming:
Introducing new Github release
Implementing of DPDK capturing

Oleg's slide deck can be found here. A video recording of the public presentation is coming soon. Stay tuned!